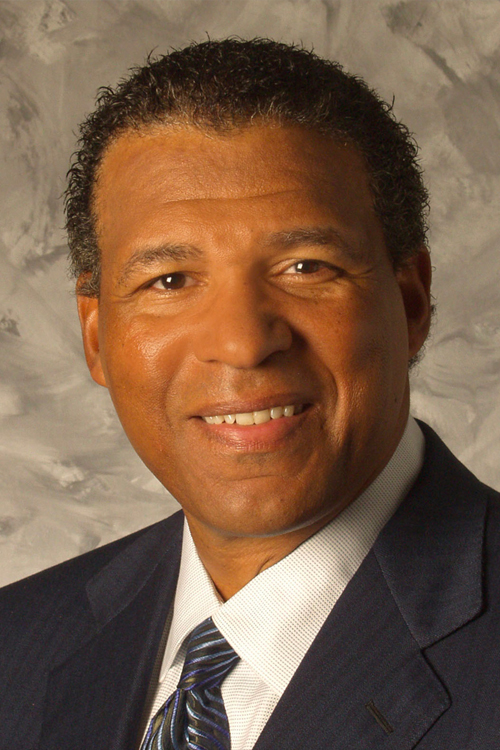 CMG Speaks presents André Thornton
Former MLB and Cleveland Indians Player, Roberto Clemente Award Recipient, CEO of ASW Global Inc.
"Business leaders recognize that no organization is an island unto itself. So everything happening in the changing face of America will eventually impact our organizations. Today, one of the gale force winds hitting our business landscape is the impact of diversity trends." - André Thornton
André Thornton acquired ASW Global, LLC, a supply chain management company, in January of 2007.  As the Chief Executive Officer, André sets the direction of the company and directs operational aspects so that they follow the strategic plans and policies of the organization.
Thornton has thirty years of experience in Entrepreneurial ventures.  As one of the Principals in Apple Partners, he helped guide a highly successful restaurant management group that was sold to Applebee's International.  André also founded a successful consulting company and continues to speak nationally on Executive Leadership, Organizational Change, and Diversity; having engagements with more than one-thousand groups and businesses.
Thornton played professional baseball for twenty-one years and was an honored recipient of the Roberto Clemente Award in 1979, which goes to the player who best exemplifies the game of baseball, sportsmanship, community involvement, and team contribution.  He spent eleven seasons with the Cleveland Indians where he was a two-time All-Star and received the coveted Silver Slugger Award in 1984.  Additionally, Thornton was inducted into the Cleveland Sports Hall of Fame and named as one of the 100 greatest Cleveland Indians.
André graduated magna cum laude, obtaining his Bachelor's Degree from Capital University.  He is co-author of the book Triumph Born of Tragedy and was twice featured in McGraw-Hill/Irwin national educational videos for his entrepreneurial and marketing leadership success at GPI Procurement Services where he served as President and CEO.  Thornton has served on numerous boards including the Greater Cleveland Partnership, the Greater Akron Chamber, and currently serves on the boards of AMG Industries and the International Warehouse and Logistics Association.  His leadership roles also included serving as Kent State University President's Ambassador and he is a member/graduate of Leadership Cleveland 1997.
Team Building

Leadership

Diversity

Overcoming Adversity

Faith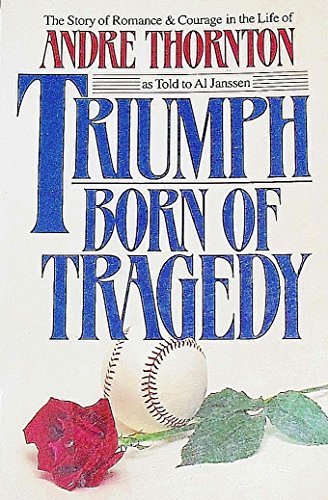 Thousands have already been encouraged by this man's inspiring story. "It was the worst imaginable nightmare. In the midst of total darkness, I was searching for those most precious to me. . . . I struggled to maintain my footing on icy pavement. I was enveloped in darkness and the only sound was the wind, howling as if someone had turned on the sound track to a horror movie." Andre Thornton's nightmare turned out to be reality. On an icy turnpike, his van lay overturned with his wife and two children trapped inside. An hour later, he learned the awful news. "It was as if a limb had been cruelly amputated from my body." Where does a man go when those, whom he loves the dearest, are suddenly, without warning, wrenched from his life? For Andre Thornton, there was only one place to go. Years spent nurturing and developing a relationship with God were his sole of strength. Could God heal such agonizing pain? Could He put the pieces of Andre's life back together? Could any good come from such a devastating loss? In the following weeks and months, Andre Thornton found answers to those questions and discovered God's incredible power to heal even the most agonizing hurt. He learned that he could, indeed, experience Triumph Born of Tragedy.