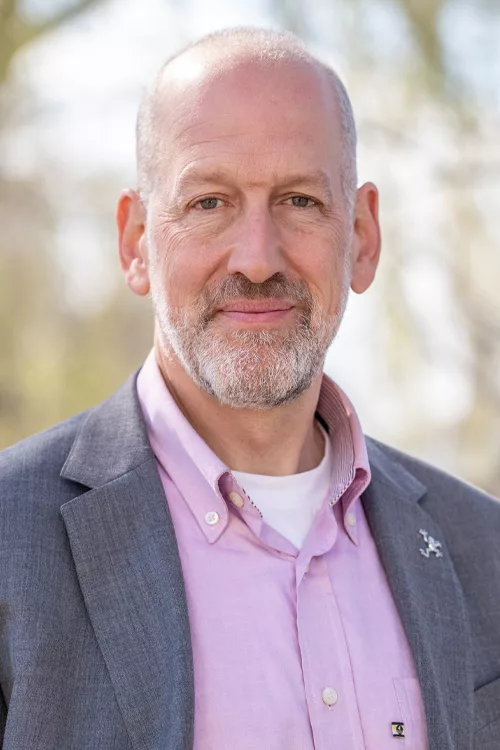 CMG Speaks presents Bram Kleppner
Spokesperson for the Amelia Earhart Family; CEO of Danforth Pewter; Member, Vermont Climate Council (VCC), with seats on its Steering Committee and Transportation and Biomass Working Groups; and Board Member at Tuttle Printing and Promotional Products, an employee-owned company.
Bram Kleppner is the great-nephew of Amelia Earhart. He is CEO of Danforth Pewter, which designs, handcrafts, and sells home and personal accessories, and has led the company from declining sales and losses to growth and profitability through two recessions and the pandemic. At Danforth, Bram has instituted company-wide profit sharing and partially paid maternity leave, has gotten the company to 100% renewable electricity, and has put the company on the path to both zero fossil fuel use and employee ownership. He previously led International Marketing at Ben & Jerry's; and served as Board Chair at the Population Media Center; Co-Chair of Vermont's Medicaid & Exchange Advisory Board; Member of the Governor's Advisory Council on Health Care Financing; and Member of the Vermont Tax Structure Commission. He holds an MBA from the Grossman School of Business at the University of Vermont, where he served as President of the MBA Association, and a BA with high honors from Middlebury College. He was the 2019 recipient of the Terry Ehrich Award for Lifetime Achievement in Socially Responsible Business.
As a speaker: He has delivered keynote addresses and presentations to a wide variety of audiences including symposia on Amelia Earhart, marketing conferences, legislative committees, and public radio.