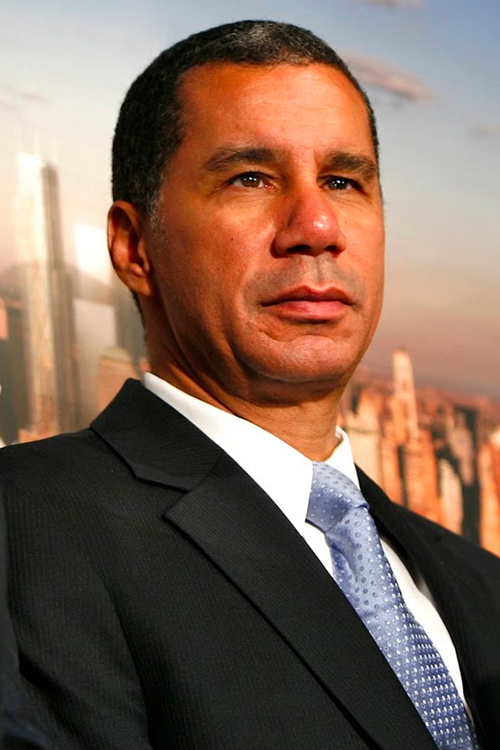 CMG Speaks presents David A. Paterson
55th Governor of New York and Author of "Black, Blind, and In Charge"
"You all poked so much fun at me for being blind, that I forgot I was black." David Paterson on SNL's Weekend Update
David Alexander Paterson became the 55th Governor of the State of New York on March 17, 2008. David is the first and only blind governor—other than a man who held the title for eleven days in 1975—and the fourth person of African descent to hold the office of governor in American history. Former Governor Paterson is a highly sought-after speaker, frequently appearing as a guest commentator on nationally broadcast news-related programs. His appearance on SNL's Weekend Update is one of the most watched episodes and includes his infamous quote, "You all poked so much fun at me for being blind, that I forgot I was black."
David has had to overcome many obstacles over the years, but he is proof that you can have a disability and still be the best candidate for the job! He reduced New York's fiscal deficit by nearly $40 billion, thereby delivering a balanced budget against all odds, and has fought vehemently to protect the rights of the disabled, LGBTQ+ communities, and relentlessly fights against hate crimes and all racial inequality.
No Matter which political party you vote for, David is sure to keep the crowd wowed! He's a wonderful public speaker, musical performer, businessman, politician, and author. His Best-Selling book entitled "Black, Blind, and In Charge", held top on the charts for many months. His much-awaited second book "gRACE", will be released later this year.
Diversity & Disability

Leadership

Overcoming Obstacles

Motivational

Political

LGBTQ+ & Allies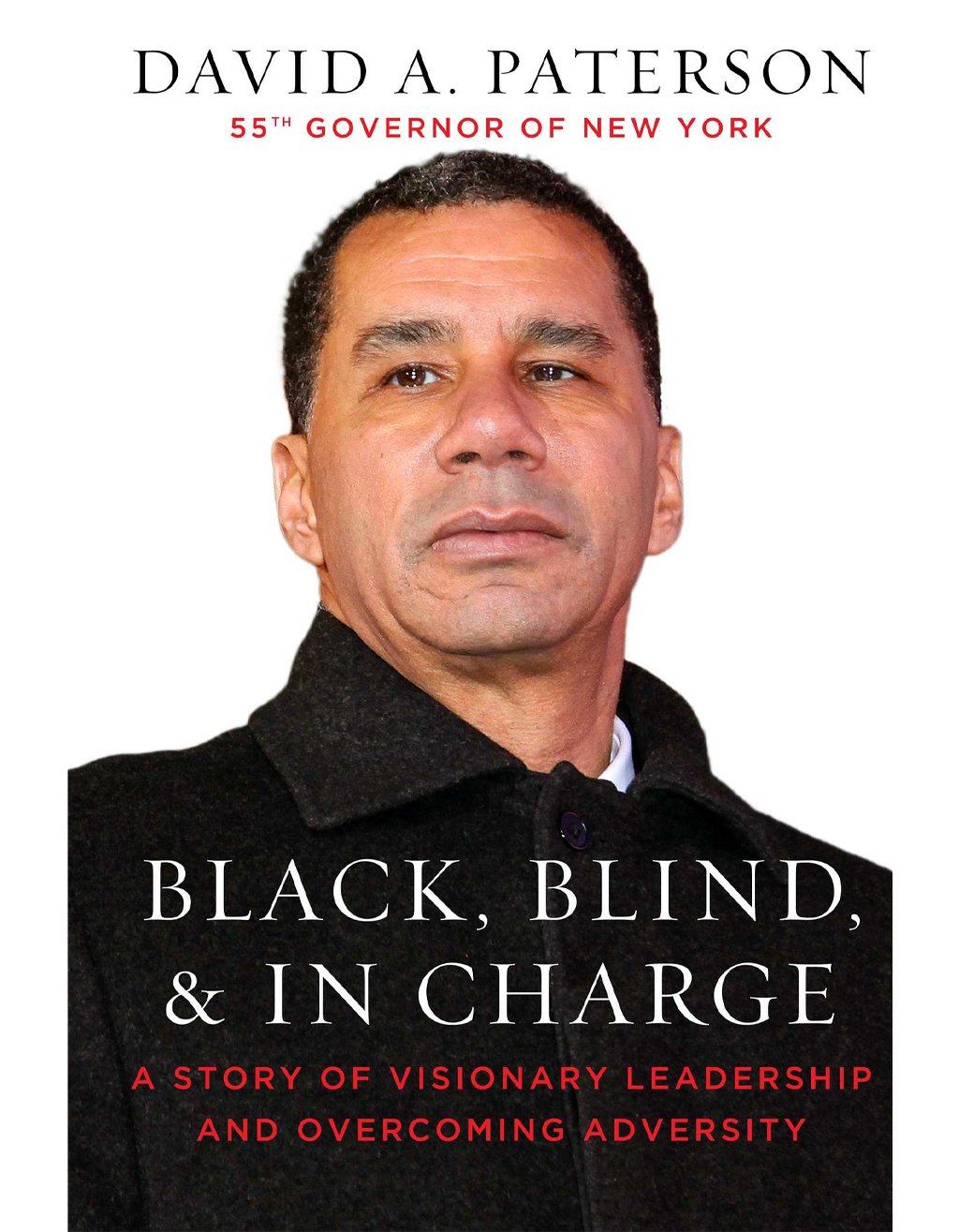 Black, Blind, & In Charge
A title that hits you between the eyes is second only to a Governor put in office by a prostitution scandal. Scandals aside, David Paterson overcame severe disability and racial prejudice to become a state senator, lieutenant governor, and—unexpectedly—governor of New York.
Paterson is well known for his remarkable vision. In a rising climate of denial and with fiscal crisis looming, Paterson appeared—seemingly from the wilderness—to sound the alarm about the impending crisis after being in service for only a few months. But his leadership extends well beyond reducing a 21.3-billion-dollar budget deficit during the worst economic downturn in recent history. From standing in protest outside Amazon against Kindle accessibility for the blind, to advocating the overthrow of a corrupt Trinidadian government, he made his mark during his three-year tenure. He made procedural changes that resulted in no state budget being late since his departure from office. He fought for same sex marriage and against disability discrimination. When he appeared on an episode of Saturday Night Live, he even quipped, "You guys spent so much time talking about my blindness that I forgot I was black."
Paterson was the first and only blind governor—other than a man who held the title for eleven days in 1975—and the fourth person of African descent to hold the office of governor in American history. Paterson may also be the only governor in history to have been arrested outside the governor's office prior to his service. You will want to read about that one.
His candid admissions, even while serving as governor, are refreshing in this era where the truth and public servants are rarely mentioned in the same sentence.
This book is at times hilarious, shocking, heartfelt, and then—when you least expect it—soulful, passionate, irreverent, and extraordinary. This is a self-help book encapsulated from the memories of one who continues to help himself through his service to others, the credo of public life.
Since leaving office, the former governor has flourished as a talk show host, consultant to industry, Chair of the NY State Democratic Party, Director of Investments with the Moldaver Paterson Lee Group at Stifel Investment Bank, and now Senior Vice President & Special Advisor to the President of the Las Vegas Sands Corporation.
What's next for David Paterson? The governor stated in one of his lighter moments in the journey of Black, Blind and In Charge: "I may take a run at the Presidency, or, better still, the Vice Presidency and another scandal."