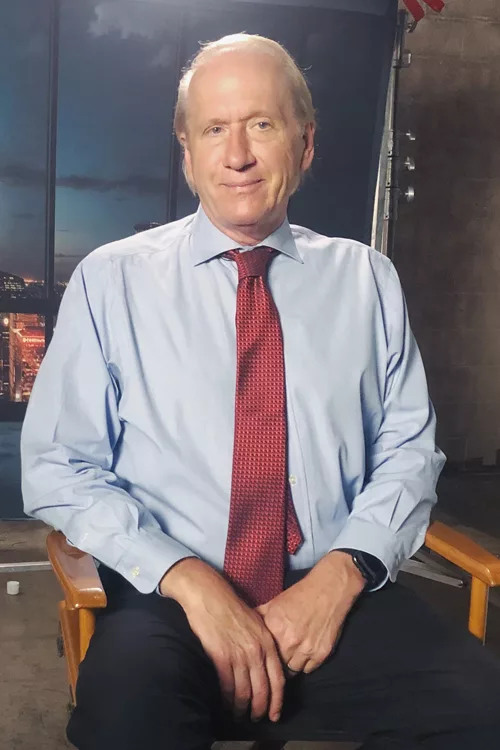 CMG Speaks presents Mark Roesler
Business owner, CEO & Chairman
"Before CMG, deceased celebrities or their estates had limited rights to their name or images. We saw the problem and we made it our mission to change that." - Mark Roesler
The year 2023 marks my 43rd year at the helm of CMG Worldwide. I, Mark Roesler, am proud to serve as the Founder of CMG and I have continuously served as its Chairman and CEO. Through our early years of defending Norman Rockwell's famous artwork, during America's bicentennial, I witnessed the struggles that families of deceased celebrities would face in safeguarding their loved ones' names and likenesses after their death. To that end, I made it my personal mission to protect these valuable intellectual property rights. Today, I am humbled to be credited with having been the driving force in establishing the legal framework that protects the rights of deceased celebrities. Indeed, it is with great pride to say that I have represented over 1,700 of the world's most famous entertainment, sports, historical, and music icons in various legal and marketing capacities over the course of our history. 
At CMG, our clients come first, and we work diligently to ensure that their legacies are ingrained in our history. CMG is a unique agency combining a robust team of intellectual property attorneys, marketing, brand, and social media experts, and financial analysts, who all have a keen eye for celebrity rights and brand management. Our team is composed of talented individuals hailing from all corners of the world – from our offices in Nashville, Miami, Indianapolis, and our headquarters in Beverly Hills, we all serve with one comprehensive goal in mind – building and supporting our clients' valuable intellectual property rights. The programs we create reflect the international communities and cultures in which we operate. 
As we all move into this new decade, we could not be more optimistic about the opportunities available to our clients. With a reverence of those who have come before us, CMG has always looked towards the future to further our mission. From endorsements, licensing, speaking engagements, IP consulting and valuation, and now, as one of the leading companies with respect to digital humans, CMG is positioned to meet the challenges that the new decade presents. Through the early inception of the Internet in the 90's to today's XR/AR technological advancements, CMG is at the forefront of every technological revolution to support our clients' branding initiatives. Of course, new technologies always raise new and exciting challenges both in a legal capacity as well as developing unique and unprecedented opportunities. However, as technology continues to transform at an increasingly rapid rate, we are dedicated to revolutionizing the way personalities interact with our world. To that objective, we have expanded our extended reality company, Worldwide XR, which is quickly paving the path in this field to create unparalleled opportunities, bringing the past into the future. 
Today I could not be more proud to say we represent hundreds of incredible figures. Our clients are trailblazers; they are civil rights leaders and they are history makers. They are rebels, pioneers, groundbreakers, but most of all, they are icons. It is with great honor and privilege to ensure these legacies not only live on, but thrive, prosper, and inspire for generations to come.